Founder, "The Word is My Life" Training Ministry


A Sanctuary Ministry for the Soul
~ You are of eternal value ~
~ God created you, loves you, and has plans for your life ~
Experience a glorious life of purpose in Him!
Welcome to "The Word is My Life" Training Ministry!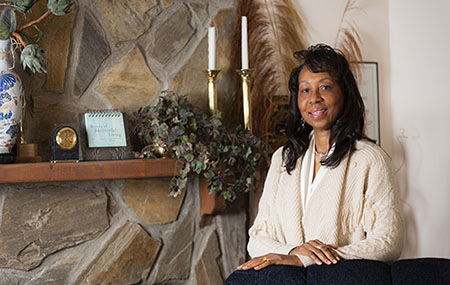 God bless you! My name is Dr. Iris Barrett. Welcome to "The Word is My Life" Training Ministry. This site has been created to help you to thrive as a follower of Jesus Christ!
The purpose of this ministry is threefold.
First, its purpose is to open God's Word through teaching and ministry to show forth its power to transform lives. Feel free to reach out to me with your questions. I love to guide others in how to follow Christ and experience new life in Him.
Secondly, the ministry exists to help those at a crossroad in life discover truths needed to make wise decisions and move forward.
Thirdly, this ministry points the way forward for those who've walked with God a long time and want to press into Him even further.
On this website, you'll learn how to apply God's Word to your life. When the Word is received, implanted, and acted upon, it has the power to transform, heal, and even save your soul (James 1:21). Are you ready to move forward in Christ? Know that your next steps should turn inward. Start by examining your life and allowing me to come alongside you. Let's build together! 
Explore resources created just for you!
You've found a sanctuary – a home! 
Explore and let's move forward together!
ARE YOU READY TO Connect?