Founder, "The Word is My Life" Training Ministry
A Sanctuary Ministry for the Soul
~ You are of eternal value ~
~ God created you, loves you, and has plans for your life ~
Experience a glorious life of purpose in Him!
Welcome to "The Word is My Life" Training Ministry!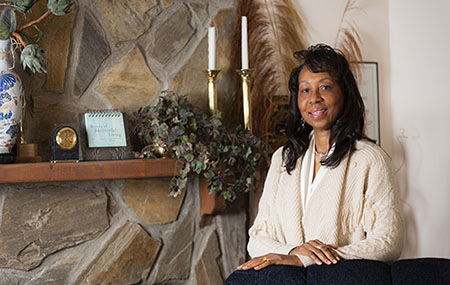 God bless you! My name is Dr. Iris Barrett. Welcome to "The Word is My Life." This ministry instructs and illuminates the Word of God so God's people can walk in His wisdom!
On this site, you'll learn how to apply God's Word to your life, how to reap the benefits of its eternal truths, and how to experience life as God designed it. And His design is that we live new lives in Christ!
God's Word lights our way. Proverbs 4:22 says His Words "are life to those who find them and health to their whole body." When the Word is received, implanted, and acted upon, it has the power to transform, heal, and even save your soul (James 1:21).
Are you ready to move forward in Christ? Know that your next steps should turn inward. Start by examining your life. As a minister of the gospel, a teacher, and an encourager, I'll come alongside you. This ministry will help you build a solid foundation.  Buy my eBook TODAY!
Explore resources created just for you!
You've found a sanctuary – a home! 
Explore and let's move forward together!
ARE YOU READY TO Connect?