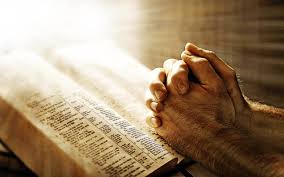 Prayer changes things. The effectual fervent prayer of righteous men and women avails much (James 5:16). No one is an island.  At times, we simply need encouragement and support from brothers and sisters in Christ. In turn, we are expected to do the same for others in their time of need.
If you need a ministry that knows and has experienced the power of prayer to pray for you, send in your request.  Praying together by phone can also be arranged.
For now, allow me to pray for you here (see video below). Also, enjoy the following four musical selections to bless you as you consider reaching out to this ministry to meet your need! "The Word is My Life" is a sanctuary ministry for the soul.
"When I Think About the Lord"
"My Redeemer is Faithful & True"
Has "The Word is My Life" Training Ministry blessed you?