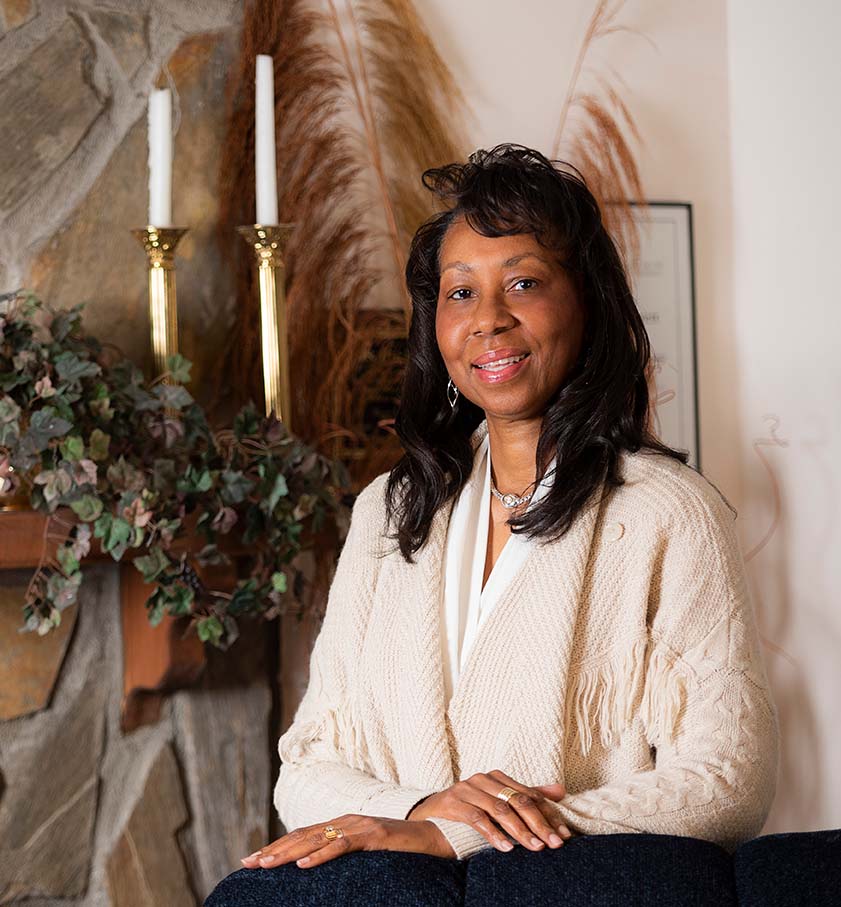 I am Dr. Iris K. Barrett, founder of "The Word is My Life," and I love helping people grow.
My earliest memories in life involve helping others to learn and succeed. As a child, I remember waking up early to prepare lessons or games for my younger sisters. I often taught them on Saturday mornings while my parents slept.
I visited my first grade teacher, Mrs. Hill, in an assistant living facility. She was in her 90s. I asked her "who I was when I was 6 years old." She said, "You were a somber child – focused and serious-minded. You were always helping the other children."
My early years have led me to where I am today.

In 2002, God entrusted me with a training ministry, and I minister to others from a lifetime of learning and growth. God has never failed to lead and navigate me through life. Therefore, I'm passionate about using my gifts of teaching, ministry, intercession, discipling, and writing to develop the body of Christ.
If you want to grow your relationship with Christ and others, I provide many resources for you – writings, video ministry, prayer, one-on-one discipleship, and more. As you avail yourself of the work of this ministry, you'll learn how to apply the wisdom of God's Word to your life and how to prosper through God's Word (Psalm 1:3). From wherever you are, you'll learn how to move forward. 
To experience this ministry and its encouragement style, see the videos entitled "This is just Iris!"
If you desire to connect with me for one-on-one discipleship, I present a multi-faceted approach tailored to your needs. I am excited to work with you. 
After reviewing the many offerings of this ministry, if you'd like me to do a training or ministry session for a group or organization, please reach out to me through my contact page.
To learn more about the breadth of my experience and background, review my curriculum vitae. Reach out to Dr. Iris Barrett through her contact page.
More about Dr. Iris Barrett …
Community Ministry and Personal Life | In my community, I partner with Christian Community Outreach Ministries, serving in ministry there. Since 2002, I've taught and advised clients and others in the community seeking direction and soul care. I also mentor those who desire to fulfill the call of Christ on their lives in ministry. I am humbled to love my family as a wife, daughter, sister, niece, and auntie. I also serve as a spiritual mother to many.
Education | BSPH (Bachelor of Science in Public Health) from UNC-Chapel Hill summa cum laude; MBA (Master of Business Administration) from Duke University; Ed. D. (Doctor of Education with a concentration in Adult Education) from Regent University 
Certificate Course and Membership | American Association of Christian Counselors (AACC)