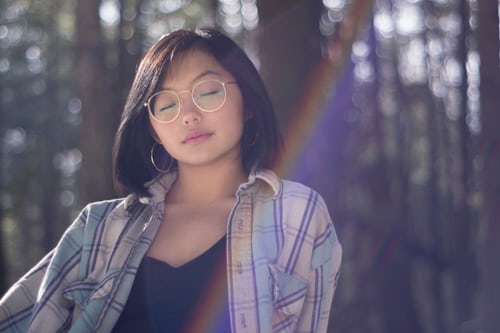 Knowing this, that the trying of your faith works patience.  But let patience have her perfect work, that you may be perfect and entire, wanting nothing (James 1:3-4).
Are you going through a trial?  Do you feel that this season in the wilderness will never end?  Know that to everything there is a season and a time to every purpose under heaven  (Eccl. 3:1).  This scripture in Ecclesiastes reveals that there is an appointed time for everything. 
For Christians, trials work patience; therefore, they actually work for our good.  When that work is complete, the Christian finds himself or herself more mature, wanting and lacking nothing.  Your time spent waiting is not wasted – you will grow in the process.  When you submit to God's work in your life and serve Him faithfully, all things work out for your good (Rom. 8:28). Please rest in this knowledge (Heb. 4:9) because it is true!  
Scriptures Regarding Waiting and Patience
Isaiah 40:29-31
He gives power to the faint; and to them that have no might he increases strength. Even the youths shall faint and be weary, and the young men shall utterly fall:  But they that wait upon the LORD shall renew their strength; they shall mount up with wings as eagles; they shall run, and not be weary; and they shall walk, and not faint.  
Hebrews 10:23
Let us hold fast the profession of our faith without wavering; (for he is faithful that promised).  
Hebrews 10:35-36
Cast not away therefore your confidence, which hath great recompense of reward. For ye have need of patience, that, after ye have done the will of God, ye might receive the promise.  New Living Translation:  Do not throw away this confident trust in the Lord, no matter what happens. Remember the great reward it brings you! Patient endurance is what you need now, so you will continue to do God's will. Then you will receive all that he has promised. 
Psalm 130:5-6
I wait for the Lord, my soul waits, and in His Word I do hope. My soul waits for the Lord more than those who watch for the morning—Yes, more than those who watch for the morning.
Praying To God Regarding Patience
Father God, I love you and acknowledge you as Lord over my life.  You are also Lord over the situation I'm experiencing.  I commit it to you, and cast all of my cares upon You because You care for me.  Help me to be aware that this time in my life is a time of learning and that my life is not being wasted – You are in control.  As I patiently wait, allow truth, strength, and courage to flood my life.  Shine a light where there is darkness.  You have always been faithful and true to me, and I know you always will be.  I thank you that my confidence in You will be rewarded, and I will receive what You have promised me in Your Word.  Thank you for the rest I have in You.  In Jesus' name I pray.  Amen.