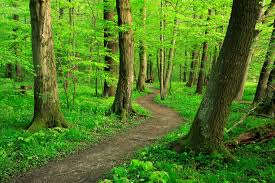 Have you thought about your life lately and the direction in which you are going?  Well, so have I. Allow me to share what I'm learning. You and I are on a journey – a lifelong journey – that will wind us through streams and dry places, over lush hills and dark valleys, through joys and sorrows. Our life journey has been set. Psalm 139:16 reminds us: "You [God] saw me before I was born. Every day of my life was recorded in your book. Every moment was laid out before a single day had passed." 
Thankfully, all along the way, God has provided a faithful guide – the Holy Spirit – who leads us through life with intention, meaning He has a goal in mind. Every experience we have builds us if we continually yield to our guide. What comfort to know that no experience in life has the power to derail us as we walk with the Holy Spirit: "Yea, though I walk through the valley of the shadow of death, I will fear no evil; for You are with me; Your rod and Your staff, they comfort me" (Ps. 23:4). Your victory in life is God's plan for you: "And I am certain that God, who began the good work within you, will continue his work until it is finally finished on the day when Christ Jesus returns" (Phil. 1:6). 
Let's look at another foundation of the faith – yielding to the leadership of the Holy Spirit. He is a person, just as Jesus is. He comforts us, leads us into truth, and resides within us if we've received Jesus as Savior (John 14:16-18). One day I read something in the Word that filled me with joy. I learned that God gave me His Spirit. It is His own Spirit that comforts me and guides me through life: "No one can know a person's thoughts except that person's own spirit, and no one can know God's thoughts except God's own Spirit. And we have received God's Spirit (not the world's spirit), so we can know the wonderful things God has freely given us" (1 Cor. 2:11-12). As believers, the deck is stacked in our favor. We are being led by the Holy Spirit to wonderful things our Father has freely given us by His grace. We are destined to triumph! 
Isaac and Rebekah's Story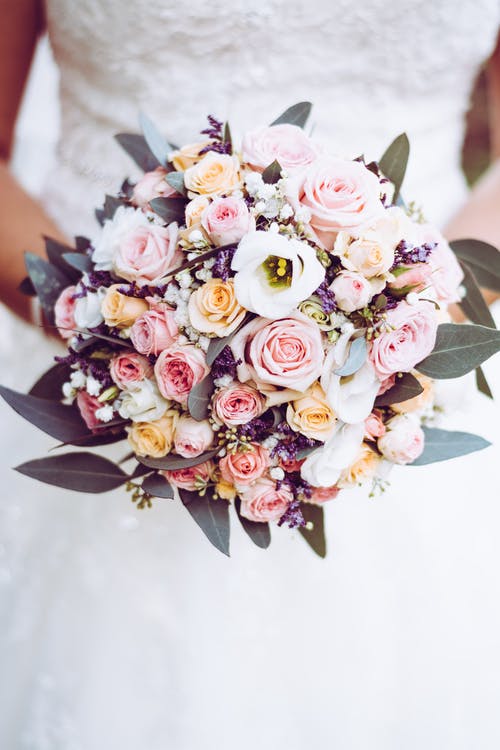 Let me share a beautiful story about the leadership of the Holy Spirit in the lives of Isaac and Rebekah in Genesis 24. Abraham's wife Sarah had died, and he sent his servant to find a bride for his son Isaac. The servant found Rebecca. But look what author Jonathan Cahn reveals in Book of Mysteries: 
"Rebekah represents the bride of Christ. And Abraham's servant, the servant of the father, represents the Holy Spirit. And the servant's mission is to bring the bride to the Bridegroom. Thus it is the Spirit's mission and responsibility to lead you, to keep you, to protect you, to guard against your going off the path, and to bring you safely home. He alone knows the way (my emphasis).
The bride must be guided by the leading of the Spirit every day of her life. Each day she must let Him lead her and go where He leads. She doesn't need to know every detail of the journey or the path. She just needs to know Him who journeys with her and allow herself to be moved by His moving. And as she stays close to Him and goes as He leads, she will end up dwelling in the tents of the Father" … with her bridegroom Jesus (p. 317).
What a powerful revelation! Like Rebekah's journey, our journey is also secured. Let's yield to the Holy Spirit who leads us with intention even when all looks bleak. Surely, our lives have an expected end (Jer. 29:11)
Even when we are discontent, the Bible reveals why we can be at peace: "It is written: 'Eye has not seen, nor ear heard, nor have entered into the heart of man the things which God has prepared for those who love Him.' But God has revealed them to us through His Spirit. For the Spirit searches all things, yes, the deep things of God" (1 Cor. 2:9-10).  Yes! Yes! What we don't know, God reveals to His Spirit – our Guide – who resides within us. Our answers lie within. A friend recently spoke of her life and how well she is now doing in Christ: "I don't know how I got here." Well, I do; she has been led with intention and purpose.
Along my life's journey with the Holy Spirit, I am learning these things:
First, God wants me to be spiritual. Living in the flesh and walking in the Spirit just don't go together. The results I desire are in the Spirit; therefore, I must sow to the Spirit: "Do not be deceived, God is not mocked; for whatever a man sows, that he will also reap. For he who sows to his flesh will of the flesh reap corruption, but he who sows to the Spirit will of the Spirit reap everlasting life. And let us not grow weary while doing good, for in due season we shall reap if we do not lose heart" (Gal. 6:7-9).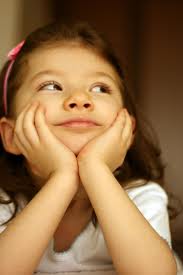 Secondly, I must die daily to my will and way in order to be led God's way. Paul himself said "I die daily" (1 Cor. 15:31). For example, before beginning this letter, I intentionally let go of my will and asked the Holy Spirit to take control in writing this letter. May this letter be His letter, not mine, to you! Galatians 2:20 says it this way: "My old self has been crucified with Christ. It is no longer I who live, but Christ lives in me. So I live in this earthly body by trusting in the Son of God, who loved me and gave himself for me." No longer I, but Christ …
Thirdly, I must believe the Word: God is good (Ps. 118:1), His plans for me are good (Jer. 29:11), and my life is about His glory, not mine (1 Cor. 6:19-20).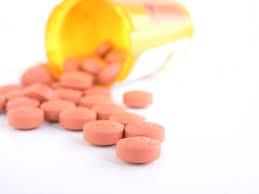 Lastly, I'll share a counseling example to illustrate further. Mary (not her real name) had financial problems: She just couldn't pay all her bills. She also had health (heart) problems. The pharmacy called to say her prescription was ready, but she had no money to pay. The pharmacist said he had to send the medicine back in three days. Two weeks later the pharmacy called again to say her prescription was ready. Mary got perturbed because she still couldn't pay and said so. 
The pharmacist then said, "It's free. Come pick it up." Mary is a believer, and the Holy Spirit guided her situation. He knew of available assistance that was unknown to her. Friends, I am fully convinced: I don't know the way; therefore, I continually ask the One who does know to show me. I even rely on Him to help me do my part: yielding. Oh, this great life in the Spirit! Think on