Welcome to our final Study #5 on the Holy Spirit and life in the Spirit. It is entitled "Life in the Spirit – The Promised Land is Here!" The children of Israel journeyed toward a physical location – Canaan, the Promised Land. Most who left Egypt failed to enter their destination. Why? Because of their unbelief.  Belief in God was a requirement to enter Canaan. Only Joshua and Caleb believed all the way.  
Today, we are not looking for a physical land. Instead, for those who believe Christ and trust His Word, the Promised Land (or the land of promises) has come to us. The land of promises is God's Word, which is chocked full of the promises of God to us. Also, consider this: Jesus is the Word, and He lives within us; therefore, that means the Promised Land is actually within us.
Well, how do I access the promises within? Be a hearer of the Word, a doer of the Word, a believer in the Word, and a speaker of the Word. If we endeavor to grow in these areas, we will access a place of rest in God, our own personal Promised Land. The Word of God is full of treasured promises. Here are a few examples: 
Ephesians 1:3  | Blessed be the God and Father of our Lord Jesus Christ, who has blessed us with every spiritual blessing in the heavenly places in Christ.
Philippians 4:19  |  And my God shall supply all your need according to His riches in glory by Christ Jesus.
Isaiah 26:3  |  You will keep him in perfect peace, Whose mind is stayed on You, Because he trusts in You.
Isaiah 40:31  |  But those who wait on the Lord shall renew their strength; They shall mount up with wings like eagles, They shall run and not be weary, They shall walk and not faint.
Isaiah 54:17  |  No weapon formed against you shall prosper, You shall condemn. This is the heritage of the servants of the Lord, And their righteousness is from Me," Says the Lord.
Proverbs 3:5-6  |  Trust in the Lord with all your heart, And lean not on your own understanding; In all your ways acknowledge Him, And He shall direct your paths. They shall run and not be weary, They shall walk and not faint.
As people of the Spirit, we mine these promised treasures and simply rest as the Holy Spirit guides us, and God meets our need. We prosper. The land of promises is available to all believers but is only truly experienced by those who hear, do, believe, speak the Word … and rest. Faith unlocks what is yours – blessing! Let's follow the lead of our brethren – Joshua and Caleb – who said about the Promised Land: "The land we traveled through and explored is a wonderful land! And if the Lord is pleased with us, he will bring us safely into that land and give it to us" (Num. 14:7-8).
Please watch the introductory video, and then click on the lesson – Life in the Spirit – The Promised Land is Here! – found here and also below the video.
Study #5 Life in the Spirit Video
Study and do your best to present yourself to God approved, a worker [tested by trial] who has no reason to be ashamed, accurately handling and skillfully teaching the word of truth (2 Tim. 2:15 AMP).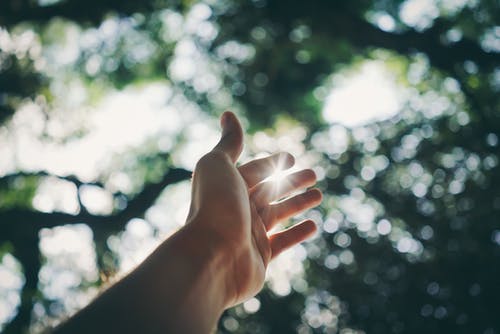 Reach Out. If you struggle or need wisdom from God's Word applied to your life, reach out now! Use the contact form on this page. Friend, you shall know the truth, and the truth will make you free!