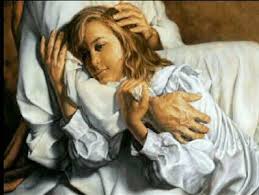 What an honor and eternal privilege to serve the true and living God! His character reveals much about Him. He is a holy God – righteous in all His ways (Ps. 145:17); He is faithful and true (Rev. 19:11); and He is good to us (Ps. 34:8). I only scratch the surface of God's character here, but with just these few truths, I hope you can see that God is One on whom you can fully trust and lean the whole of your being upon. He is a good, good Father. As you draw near to Him, be assured that He is working everything out in your life for good. Everything! Note the first three words of Romans 8:28 (KJV): And we know that all things work together for good to those who love God, to those who are the called according to His purpose.
Along with His faithfulness to us, He is faithful to His character. When we don't trust Him, we are in essence declaring that we don't trust God to be who He already is in our lives. Wow! Think on that. A key foundation of the faith is trust, and we are told that without faith (in Him and His character), it is impossible to please Him (Heb. 11:6). Please pause now to express your trust in the character of God in every situation that troubles you.
Why is faith in God so important?  Because your life's path has been set before you by Him, and He desires to establish you as a man or woman of faith on that path. Consider Hebrews 12:1-2:  Therefore we also, since we are surrounded by so great a cloud of witnesses, let us lay aside every weight, and the sin which so easily ensnares us, and let us run with endurance the race that is set before us, looking unto Jesus, the author and finisher of our faith, who for the joy that was set before Him endured the cross, despising the shame, and has sat down at the right hand of the throne of God. Here we see there is a distinct course laid out (set) before us. Keep your eyes on Him, seek Him, and He will bring your faith to full maturity and fruition. I encourage you: Run your race well; it is designed just for you.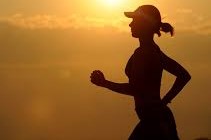 Let's look at a woman in the Bible who serves as an example for us. Hannah desired a child but was barren. Her husband Elkanah's other wife had child after child. Hannah brought her anguish to God in prayer (1 Sam. 1:8-11). [Note that living for God does not exempt you from experiencing life's difficulties. We all must learn to cast our cares on Him]. One day Eli the priest saw Hannah in prayer. He thought she was drunk because her lips were moving but she was making no sound. Hannah explained that she was not drunk but praying and seeking God in her sorrow. Eli then stood in faith and prophesied that God would grant her petition. Immediately, Hannah's faith was stirred and strengthened: So the woman went her way and ate, and her face was no longer sad. Then they rose early in the morning and worshiped before the Lord, and returned and came to their house at Ramah … in the process of time, Hannah conceived and bore a son (1 Sam. 1:18-20).
What do we learn from Hannah? First, Hannah never veered from taking the deep needs of her heart and soul to God. When God gave Eli words that comforted her, she trusted God for the answer which came in God's time and in His way. Second, prayerful waiting was a part of the race set out before Hannah, and she ran well. Third, she honored God by giving her heart's desire (Samuel) back to God. Hannah gave her son to Eli the priest, and Samuel assisted him in the temple (1 Sam. 1:27-28). Hannah said to Eli, "I am the woman who stood by you here, praying to the Lord. For this child I prayed, and the Lord has granted me my petition which I asked of Him. Therefore I also have lent him to the Lord; as long as he lives he shall be lent to the Lord." So they worshiped the Lord there. Hannah prayerfully waited on the character of God to be revealed in her life. She grew in faith to such an extent that she fully entrusted her son to God's service.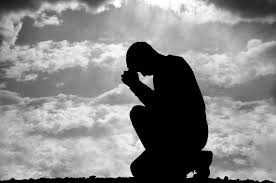 I have a question for you: Could it be that the time of delay in Hannah's life was actually God's plan to draw her into deep intercession and more dependence upon Him? Could it be that God was developing her into a woman of spiritual authority who would influence her son's life and destiny through prayer?  God drew her out. He even chose Samuel to anoint David as king of Israel (1 Sam. 16:13). 
I wonder what role Hannah's prayers played in all of that. Also, did you know that Eli's own sons became priests but did not honor the temple and were eventually slain? Samuel, on the other hand, was covered by Hannah's prayers and thrived under Eli. Are you experiencing a delay? Do you sense God drawing you out as Hannah
In 2 Cor. 12:9-10, Paul addresses areas in our lives where we are weak or suffer. By God's grace, these areas can lead us to utter dependence upon God and the releasing of his power through us: [God] said, "My grace is all you need. My power works best in weakness." So now I [Paul] am glad to boast about my weaknesses, so that the power of Christ can work through me. That's why I take pleasure in my weaknesses, and in the insults, hardships, persecutions, and troubles that I suffer for Christ. For when I am weak, then I am strong. In Hannah's sorrow and weakness, God's power worked mightily.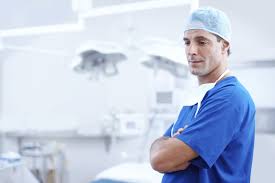 In a 2016 writing, I shared that I had dealt with an infirmity for over 15 years. I poured out my heart to God as Hannah did, but I also knew God had allowed this condition to arise on my life's path. One day, though, the answer came. God had raised up a surgeon with divine surgical expertise to perform this intricate and complex surgery … minimally-invasively.  I experienced God's power, His faithfulness, and His goodness to me through my weakness.  I had no idea that this condition could be so easily dealt with … after 15 years. I fully choose to trust the character of God.
I pray you will allow your trust in God's character (who He is) to deepen as you face challenges on your path. Out of dead or impossible situations, the power of God can arise. Hannah said, "For this child I prayed." May you say, "For this barren situation I prayed… and trusted."  Think on these things, and run well the race designed for you.