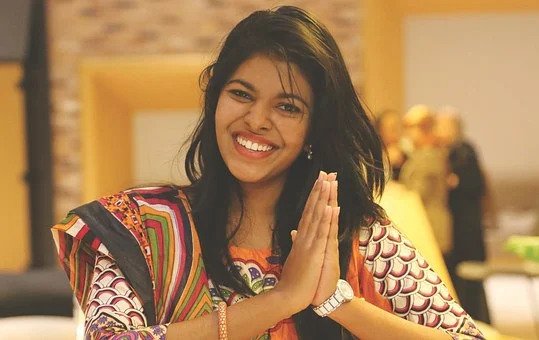 The life of a believer in Christ is miraculous! Once-stony hearts can soften by the grace of God. Consider the Apostle Paul, earlier named then Saul. He killed early church Christians with fury (Acts 9:1-2). His heart dramatically changed after an encounter with Christ on the Damascus Road. Paul's life did an about-face. Instead of destroying the early church, he worked to advance it. And in 1 Corinthians 15:10, he reveals his heart of gratitude: "By the grace of God, I am what I am." God did a miraculous work in his life!
So, let's talk about why a heart of gratitude is of benefit. This heart opens up a wealth of blessings to believers. Consider the story of the lepers in the book of Luke. Of the 10 lepers who Jesus cleansed, only one returned to thank Him and glorify God. Because of that one leper's gratitude, Jesus extended more healing power to him. Jesus declared him saved and whole (Luke 17:19). Gratitude brought tremendous blessing into this leper's life. God is no respecter of persons. What He did for this grateful leper, he can also do for you!   
God, Our Continual Wellspring
From my youth, I've loved the hymn "Come, Thy Fount of Every Blessing." In this hymn, we acknowledge that God is our Source. He is the One from whom all blessings flow! We can access a continual wellspring when we go to the Source, even in dark times. And believers with hearts of gratitude understand that God is good and can be trusted, even when we don't understand. God always has a good plan for our lives (Jer. 29:11).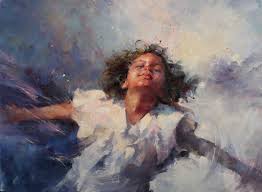 Just this morning, I ministered to a dear woman who today allowed doctors to unplug her husband from life support. He believed in Christ and taught the Word. This woman and I rejoiced together that today her husband would be with Jesus in heaven – free of all sickness. Yes, this woman will experience sorrow, but God will grant her a deep joy in the midst of it.
Our Heavenly Father is a weaver.  He weaves the joys and pains of our lives into a beautiful story. And He makes all things beautiful in His time (Eccl. 3:11). 
The poem The Weaver (author unknown) says it beautifully: 
My life is but a weaving between my Lord and me,
I cannot choose the colors – He worketh steadily.
Oft times He weaveth sorrow and I, in foolish pride,
Forget He sees the upper and I the under side.
Not till the loom is silent and the shuttles cease to fly
Shall God unroll the canvas and explain the reason why.
The dark threads are as needful in the Weaver's skillful hand
As the threads of gold and silver in the pattern He has planned.
He knows, loves, and cares – nothing this truth can dim.
He gives His very best to those who leave the choice with Him.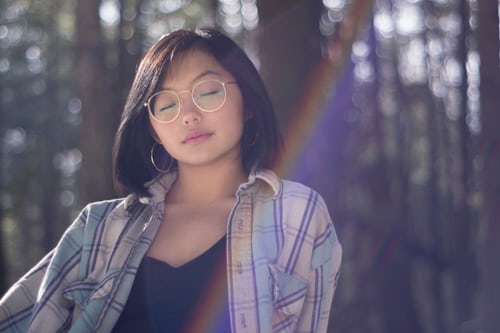 Allow me to share this about myself: I've experienced a considerable change of heart. I now thank God for those who have pierced me. I also thank Him for every situation that has bruised my heart. Why? Because God strengthened me through it all. You see, God's plans were put in place for me before any person or situation entered my life. Battles for my destiny have already been won. My part is to trust, obey, and be thankful. I also must stay focused.
As we grow in spiritual maturity, we learn that God uses every hindrance for our good as He fulfills His purpose for us (Rom. 8:28; James 1:2-4). God has the power to use every situation to raise us up. In Isaiah 40:4 and Luke 3:5, God declares that valleys will be filled and exalted. What was low can be raised! A valley that was once a place of weakness in your life can become a place of strength. You grow! Colossians 2:6-7 says, "And now, just as you accepted Christ Jesus as your Lord, you must continue to follow him. Let your roots grow down into him, and let your lives be built on him. Then your faith will grow strong in the truth you were taught, and you will overflow with thankfulness." Yes!     
Side Paths and the Main Road
Another lesson I've learned is this one: Don't call yourself a failure if your life isn't moving as you think it should. Instead, read the life of Joseph in Genesis 37-50. He continually faced hardships; yet, he never gave up. Eventually, he walked right into the leadership role God had ordained for him. He went from a dungeon pit to a palace.
We can draw comfort from Joseph's story because life's circumstances do not sideline God's plans: "And we know all things work together for good to those who love God, to those who are called according to His purpose" (Rom. 8:28).  What appeared to be a life going down the wrong path was God's exact plan for Joseph. In my life, I've gone down some side paths and asked God to redirect me back onto the main road. One day I realized the side paths were the main road for me. God's Spirit opened my spiritual eyes, and I knew all things were indeed working for my good. And the same applies to you! 
I will close with more insight on gratitude from Jonathan Cahn, author of the Book of Mysteries. He says, "It doesn't matter how much or little you have on earth. What matters is how much thanks you give for what you have. The one who is rich in possessions but poor in thankfulness is, in the end, poor. But the one who is poor in possessions but rich in giving thanks is, in the end, rich … The greater your thanksgiving, the greater will be your life." Such poignant spiritual wisdom! Think on these things!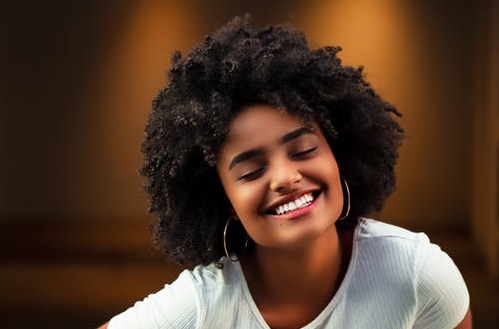 Let's pray.
Father, in the name of Jesus, I bless those who have read and opened their hearts to this writing. May they be encouraged deep within their souls. I pray they will bless the Lord as King David did: "I will bless the Lord at all times; His praise shall continually be in my mouth." May they open their eyes to see the goodness of the Lord in the land of the living (Ps. 27:13). May their hearts be content in knowing that God has indeed been good and His mercy will endure forever (Ps. 107:1). May they be filled with gratitude, thankfulness, and praise! In Jesus' name, I pray. Amen.