Before the foundation of the world, God determined that He would have a family. Read more in "How Are We the Body of Christ?" on this site. God's family would be a body of believers who would bless the earth as kings and priests unto Him (Rev. 1:5-6). He also lovingly chose us and adopted us to stand as His sons (Rom. 8:14; Gal. 4:4-7). To flow in these glorious plans and thrive in the body of Christ, we must choose God's plans over our own. In doing so, God blesses us to be a blessing to others.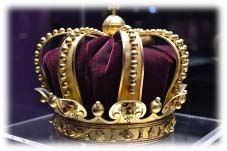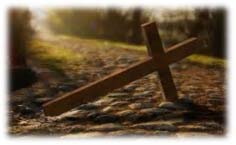 In Luke 9:23-24, we receive instruction from Jesus: "Then He said to them all, 'If anyone desires to come after Me, let him deny himself, and take up his cross daily, and follow Me. For whoever desires to save his life will lose it, but whoever loses his life for My sake will save it.'" Again, we thrive when we forsake our way and follow the path that God has laid out for us. As we "lose our lives," we actually save our lives.
As a believer, you can rest assured that God will not overlook you. He will not leave you behind. You need not be concerned about your life, purpose, or welfare. Why? Because God's plan for your life dovetails and fits well with His grand plan for the entire body of Christ. Jeremiah 29:11 (NIV) says, "For I know the plans I have for you," declares the Lord, "plans to prosper you and not to harm you, plans to give you hope and a future." Your individual plan is a special work that will benefit others: "He makes the whole body fit together perfectly. As each part does its own special work, it helps the other parts grow, so that the whole body is healthy and growing and full of love" (Eph. 4:16, NLT). How beautiful! You were meant to thrive along with the body of Christ.
We find many gems of wisdom in Ephesians 4, but two stand out to me. First, the phrase "one another" is used repetitively in the chapter. We are instructed to forgive one another, bear with one another, be kind to one another, and submit to one another. Although our society exalts lone wolves and solo players, the Word of God does not. We have an individual call, yes, but it also merges with the call of others. May we value the opportunity to join with our brothers and sisters in Christ!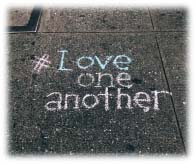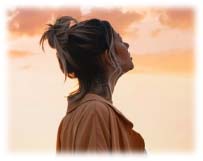 Another gem in Ephesians 4:20-32 reveals the difference between our old nature and our new life in Christ. Paul explains that the old man – our old nature – grows corrupt as it tends toward deceitful lusts. Lusts are rooted in self-centeredness and ungodliness. Paul then contrasts the behaviors of the new man, our new life in Christ. The new man within us shuns behaviors that prevent the believer from edifying or building up others. Our new lives in Christ take us far beyond self-centeredness and allow us to serve and contribute to the betterment of others. Praise God!  
Our new life in Christ enables us to show love to others and extend grace to them. We extend grace and love because of the extraordinary grace and love extended to us: "God demonstrates His own love toward us, in that while we were still sinners, Christ died for us" (Rom. 5:8). Yes, we have received much: "And of His fullness we have all received, and grace for grace" (John 1:16). What a Savior!
Not only did Jesus Christ die for us, but He also left His Spirit – the Holy Spirit – with us. Think about it: The Holy Spirit holds us all together in love. God's love is "shed abroad in our hearts by the inspiration of the Holy Spirit" (Rom. 5:5). When we yield to the Holy Spirit, He reveals how to walk in lock-step with our brothers and sisters for the glory of God! And the ultimate goal is that we jointly become a place of habitation for God in the Spirit (Eph. 2:22).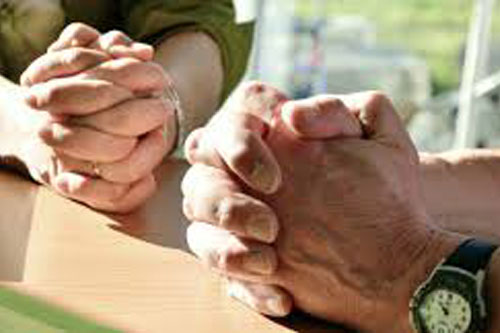 And better yet, as we live and grow up in Christ, we are being conformed into Christ's image (2 Corinthians 3:18). We are to be just like Him (1 John 4:17). He willingly laid down His life for us. May we also willingly lay down our lives through service to others: "Whoever desires to become great among you, let him be your servant" (Matt. 20:26). In the Christian faith, greatness aligns with humility and service.
Given that humility and service mark the life of a Christian, we can easily understand what prevents us from thriving in the body of Christ. Self-centeredness and lustfulness of the old nature block us, so press into higher things, into spiritual things, into your new life in Christ: "I press toward the goal for the prize of the upward call of God in Christ Jesus" (Phil. 3:14). Believers in the early church pressed in and lived this new life. They shared their lives. Acts 4:32 (NLT) reveals this: "All the believers were united in heart and mind. And they felt that what they owned was not their own, so they shared everything they had." May God's people arise beyond our self-interest!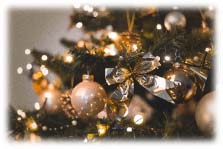 Lastly, allow me to share this image. I think about the body of Christ as a Christmas tree, fully ornamented. Each ornament stands unique, beautiful, and expertly placed. But when we look at the tree, we take it in as a whole – a tree of grandeur full of unique items that together highlight the beauty of the entire tree. And we together magnify the beauty of God's plan from the foundation of the world. And Jesus Christ is the head of us all (Eph. 4:15). May we thrive in Him and His body! Glory to God!