The more I mature as a believer in Christ, the more I realize how the world's system differs from the Kingdom of God.
In the world's system, if someone wants to acquire abundance, it comes through hard work, but it may also come through swindling others or taking advantage of people. And often the primary purpose of acquiring abundance is to fulfill the desire for stuff – cars, houses, possessions, and more stuff.
Abide: Fruitful in God's Kingdom
Now, let's look at God's Kingdom. He supplies His people abundantly with eternal treasures as we allow Him to transform our lives. Yes, we receive an overflow from our generous King, and we are transformed in the process. As God changes us, our desires change. We develop a desire to advance His Kingdom and glorify Him.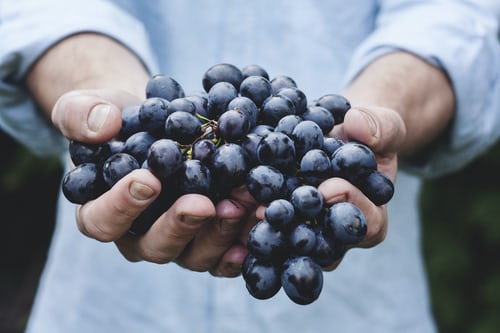 A glaring way that God's Kingdom differs from the world's is this: God commands His people to be fruitful, not successful. Fruitful means that we draw from Christ's life within us, and He multiplies Himself and His character in and through us. The fruit of God's Spirit in us is love, joy, peace, longsuffering, kindness, goodness, faithfulness, gentleness, and self-control (Gal. 5:22-23).
John 15:4-5 explains fruitfulness as well. In this chapter, we find that Jesus is the true vine. He says, "Abide in Me, and I in you. As the branch cannot bear fruit of itself, unless it abides in the vine, neither can you, unless you abide in Me. "I am the vine, you are the branches. He who abides in Me, and I in him, bears much fruit; for without Me you can do nothing."  
Jesus Christ does not command us to do labor that completely drains and deadens us. He supplies us gifts and talents that enliven us so we may provide for ourselves. He then tells us to maintain our connection with Him (abide). He will manifest abundant life in us that reveals the influence of His Kingdom!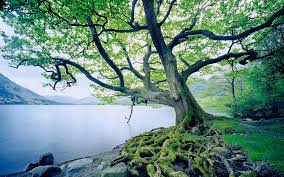 God clearly intends for His people to live abundantly in Him. When we delight in His Word and live by it, Psalm 1 reveals a promise: "We shall be like a tree planted by the rivers of water, that brings forth its fruit in its season, whose leaf also shall not wither; and whatever he does shall prosper." Whatever we do prospers in Christ because our lives are planted in Him. We stay lively and refreshed. What a promise!
Also, 2 Peter 1:3-4 says, "His [God's] divine power has given to us all things that pertain to life and godliness, through the knowledge of Him who called us by glory and virtue, by which have been given to us exceedingly great and precious promises, that through these you may be partakers of the divine nature, having escaped the corruption that is in the world through lust." 
In Christ, we've been given all we need for life and godliness. There is a requirement, though. We receive what God supplies through our knowledge of Him. We must seek to know God more and more! The Apostle Peter goes on to share something phenomenal: God desires that His people participate in His divine nature! What does that mean? As a natural son grows to be like his father, God beckons believers (His children) to be like Him – our nature like His divine nature! 
So, let's look in our heart of hearts. Do we want to pursue the things of God, which require us to set our minds and hearts on things above (Col. 3:1-2), or do we simply desire the world's toys? For those who desire what is spiritual, know that you will not miss out. You will receive from above what is necessary for your life here on earth as well (2 Peter 1:3).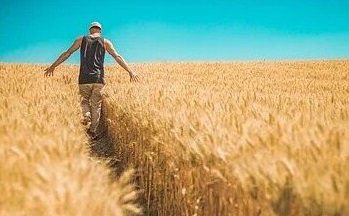 I'll conclude with a scripture that rings in my heart. I meditate on 2 Corinthians 9:8 and quote it throughout the day: "God is able to make all grace abound toward you, that you, always having all sufficiency in all things, may have an abundance for every good work."
Yes, God can make all grace abound toward us!
We can always have all we need in every situation. We can have an abundance for every good work. Wow! This promise is reserved for you if you allow God to transform your life. It is destined for you if you abide in Christ and allow His fruit—His life—to manifest in you. 
Prioritize your relationship and time with the Lord. Grow spiritually! Abundance awaits with every need supplied by God's grace! I pray you will think on these things, child of God! Peace to you …