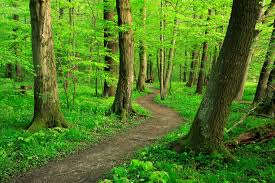 The Word of God encourages us that God knows every detail of our lives. For example, Luke 12:7 says, "The very hairs of your head are all numbered." If God cares about us intimately enough to number the hairs on our heads, He knows the direction in which we are to go at every turn in our lives. If you have a situation before you that brings confusion, turn your heart and mind toward God and pray. 
Philippians 4:7-8 tells us not to fret, but pray: "Don't worry about anything; instead, pray about everything. Tell God what you need, and thank him for all he has done. Then you will experience God's peace, which exceeds anything we can understand. His peace will guard your hearts and minds as you live in Christ Jesus."
Use the scriptures given here and others that lead you to your Father in confident expectation. I join you in seeking Him: Dear Father, order our steps in your word this day (Ps. 119:133).
God wants to direct me, but to be led, I must trust Him.
Prov. 3:5-6    Trust in the Lord with all your heart, and lean not on your own understanding; In all your ways acknowledge Him, and He shall direct your paths.
In God's presence, I will find the path for my life. May I spend time with Him for it to be revealed!
Ps. 16:11    You will show me the path of life; In Your presence is fullness of joy; At Your right hand are pleasures forevermore.
God's path for my life gets brighter.
Prov. 4:18    But the path of the just is like the shining sun, that shines ever brighter unto the perfect day.
God's plans and path for my life are good.
Jer. 29:11    "For I know the plans I have for you," says the Lord. "They are plans for good and not for disaster, to give you a future and a hope."
God's paths for all His people are righteous paths.
Ps. 23:1-3    The Lord is my shepherd; I shall not want.  He makes me to lie down in green pastures; He leads me beside the still waters.  He restores my soul; He leads me in the paths of righteousness for His name's sake.
Along God's path for me, I must persevere - moving forward and not looking backward.
Phil. 3:13-14    Brethren, I do not count myself to have apprehended; but one thing I do, forgetting those things which are behind and reaching forward to those things which are ahead, I press toward the goal for the prize of the upward call of God in Christ Jesus.
We are the body of Christ. May God open our eyes - the eyes of our understanding - to the hope we have as His holy people.
Eph. 1:15-18    Ever since I first heard of your strong faith in the Lord Jesus and your love for God's people everywhere, I have not stopped thanking God for you. I pray for you constantly, asking God, the glorious Father of our Lord Jesus Christ, to give you spiritual wisdom and insight so that you might grow in your knowledge of God. I pray that your hearts will be flooded with light [eyes of your understanding enlightened] so that you can understand the confident hope he has given to those he called—his holy people who are his rich and glorious inheritance.
As you talk to God about your situation and all He says about the path of your life in His Word, may you rest that your steps are being ordered by Him. Yes, the steps of a righteous man and woman are ordered by the Lord (Ps. 37:23).  And the just shall live by their faith (Heb. 10:38).