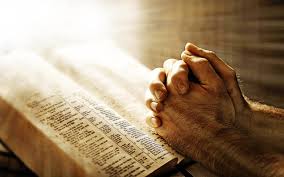 In Genesis 15:1, God spoke to Abram and said, "I am your shield, your exceedingly great reward." God declared that His presence in Abram's life would be all he'd need. God continues to declare the sufficiency of His presence to believers today. Throughout the Bible, He tells us that He is a refuge for us – our protector and defender. The question for us is this: Will we put our full trust in Him?
As believers, we are to continually turn to God in faith. Hebrews 10:38 reminds us that "the just shall live by faith," and Matthew 9:29 challenges us in this way: "According to your faith, be it unto you" (Matt. 9:29). When we look to God to cover and protect us, this act is called exercising our faith. The hope we have in God then becomes an anchor for our souls – sure and steadfast (Heb. 6:19). 
Consider these scriptures of protection and refuge. Speak them over your life. 
Ps. 61:3 – For You have been a shelter for me, A strong tower from the enemy.
Ps. 46:1 – God is our refuge and strength, A very present help in trouble.
Ps. 62:7-8 – In God is my salvation and my glory; The rock of my strength, and my refuge, is in God. Trust in Him at all times, you people; Pour out your heart before Him; God is a refuge for us. Selah
Ps. 94:22 – But the Lord has been my defense, And my God the rock of my refuge.
Prov. 18:10 – The name of the Lord is a strong tower; The righteous run to it and are safe.
Finally, Philippians 4:6-7 says, Be anxious for nothing, but in everything by prayer and supplication, with thanksgiving, let your requests be made known to God; and the peace of God, which surpasses all understanding, will guard your hearts and minds through Christ Jesus.
Father, I honor and praise you this day. Your word says that those who live in the shelter of You will find rest in the shadow of the Almighty. I declare of the Lord: "You alone are my refuge, my place of safety; You are my God, and I trust in You." You will rescue me from every trap and protect me from deadly disease. You cover me with feathers, and shelter me with your wings. Your faithful promises are my armor and protection. I make the Lord my refuge, and the Most High my shelter; therefore, no evil will conquer me; no plague will come near my home. Thank you, Father, for ordering your angels to protect me wherever I go. You have said, "I will rescue those who love me. I will protect those who trust in my name. When they call on me, I will answer; I will be with them in trouble. I will rescue and honor them. I will reward them with a long life and give them my salvation." Thank you, Father, for these words of great comfort and protection. I choose to trust. In Jesus' name, I pray. Amen.